AC Installation and Replacement Experts in Lubbock, TX, and Surrounding Areas
It's time to leave that old, cranky air conditioner behind and finally enjoy the comfort that you deserve. Today, you can choose from an impressive selection of durable and user-friendly HVAC systems. We install ductless and ducted air conditioning units that keep up with the searing summer heat in Lubbock and Wolfforth while cooling your home flawlessly.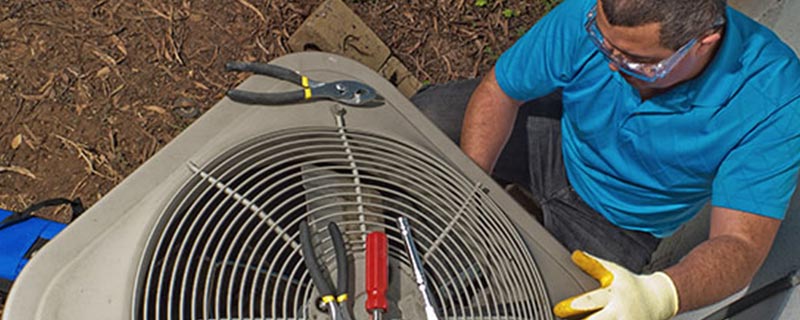 Air Conditioning System Replacements and Upgrades
Heat pumps and central air conditioners last for 10 to 15 years on average. Maintenance extends their life, but it cannot prevent the inevitable. Replacing an inefficient air conditioner or heat pump with an Energy Star-qualified system can slash your annual heating and cooling bills by 20 percent. Although a new AC system is a substantial investment, it will improve your comfort and your home's resale value. These warning signs might indicate that your air conditioner is nearing the end of its lifespan:
Increasing energy consumption
Excessive indoor humidity
Decreased cooling output
Noisy operation
Hot and cold spots
Spiraling repair costs
Residential Air Conditioning Installation in Lubbock, TX
Before we recommend replacements to customers in the Lubbock area, we'll assess your ductwork and your current HVAC system to determine if a repair can correct the problem. We never recommend replacements for problems that can be fixed affordably. Here's what you can expect:
If you're ready to replace your HVAC system, our air conditioning installation experts will assess your home's heating and cooling needs, discuss your preferred features, answer your questions and give you a written estimate.
We complete load calculations according to the standardized manuals published by the Air Conditioning Contractors of America. Properly sized equipment and air ducts operate more efficiently, last longer and deliver greater comfort.
Once we've discussed your requirements, we can recommend a suitable air conditioner or heat pump that fits your needs and won't break your budget.
Our NATE-certified technicians will arrive at your home to complete the installation on the scheduled day and time. As a factory-authorized dealer, we follow all best practices to ensure that your new heat pump or air conditioner performs optimally.
Before we leave your home, we'll clean up our work area and test each part of the system for proper, safe operation.
If you have questions or need assistance, we offer support before, during and after the installation. We stand behind our products by offering a comprehensive satisfaction guarantee in addition to the manufacturer's warranty that's included with your new HVAC system.
Qualified AC Installation Contractors in Lubbock, TX
Duncan Heating & Air Conditioning, Inc. & Plumbing is a licensed, bonded and insured AC contractor. For more than 25 years, our skilled technicians have performed installation jobs for customers across Lubbock County. To ensure that you receive exemplary service, we employ NATE-certified technicians who have passed the industry's most rigorous exams.
Call us today to request a free in-home estimate for AC installation or to learn more about the high-efficiency equipment that we install. We deliver comfort to our customers. Our service area includes Lubbock, Wolfforth, Slaton, Abernathy, Levelland, Plainview, TX and the surrounding areas.