24/7 Air Conditioning Repair and Replacement in Lubbock, TX, and Surrounding Areas
Air conditioning is such a natural part of everyday life that we give it little thought. However, can you imagine your AC failing during the summer heat? It's not hard to envision the discomfort, and it will happen quickly, too. Apart from dealing with the uncomfortable, stifling heat, you will also have to worry about dehydration and heat stroke. Health consequences are particularly concerning if there is an infant or elderly person present.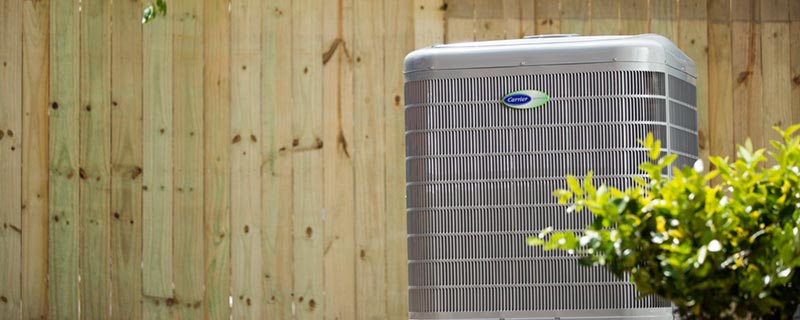 The heat brings other concerns, too. We need to keep bundled up, stay indoors and to top it off, we have to deal with the issue of heating the home. Comfortably heating every room can be a challenge, and high energy bills cause more concern as temperatures fall.
At Duncan Heating & Air Conditioning, Inc. & Plumbing, we look for the most feasible solutions based on your unique circumstances. We'll always have your best interest in mind. Let us help you create the cool sanctuary you deserve. Call or schedule an appointment with Duncan for your residential HVAC needs.
Duncan Heating & Air Conditioning, Inc. & Plumbing: Keeping You Comfortable All Year Round
Your health, safety and peace of mind matter to us at Duncan Heating & Air Conditioning, Inc. & Plumbing. We make sure you have the air conditioning and heating services that safeguard your household's well-being.
Call us when you need:
Partner with Duncan Heating & Air Conditioning, Inc. & Plumbing
Duncan Heating & Air Conditioning, Inc. & Plumbing takes a comprehensive approach when recommending HVAC solutions. We believe in helping you understand how factors in and around your home affect air conditioning and heating efficiency. We'll help you find the right energy-efficient system for your home. Your choice of products includes:
Air conditioners
Heat pumps
Ductless systems
Packaged or hybrid systems
Furnaces
AC and Heating Installation
AC and heating installation is a big deal. From load calculation to selecting the right area for installation, there are many factors that make a difference in comfort, savings and the life of your equipment. Stick with the team that knows how to take care of your valuable investment.
You can rely on our installation expertise. We adhere to a proven process when setting up your new heater. Incorrect installation can result in energy waste, poor performance and even damage to your system.
Air Conditioning and Heating Repair
Our air conditioning repair services keep your cooling system running as it should. A noisy unit, frustrating cycling patterns, a temperamental AC or an untimely breakdown is no match for our AC repair experts. Don't hesitate to schedule an appointment as soon as you notice a problem with your air conditioner. Timely action could mean big savings.
Heaters often malfunction at the most inopportune times. When you find yourself without a working heater and have to face frigid temperatures, you need a reliable heating contractor on your side. At Duncan Heating & Air Conditioning, Inc. & Plumbing, we promise to respond quickly to restore comfort to your household.
To deliver efficient service, we keep up to date with the latest developments in air conditioning and heating repair. Losing heat can have serious consequences. Your team at Duncan Heating & Air Conditioning, Inc. & Plumbing is serious about your well-being, and so we believe in continuous training to ensure effective service every time.
Air Conditioning and Heating Maintenance
We take pride in providing thorough service during our maintenance calls. We will inspect, clean and fine-tune your system and notify you of any developing problems. Scheduling an annual AC tune-up is the best way to keep your air conditioner in tip-top shape. We'll also be available to help you understand maintenance tasks you should undertake to keep your system in the best condition.
Heating your home can present greater challenges than those that come with air conditioning during the warm months. If you use oil, gas or a fireplace to heat your home, there is an even more pressing need to keep up with heater maintenance. Reports of fires and carbon monoxide poisoning are all too common, especially during winter months.
At Duncan Heating & Air Conditioning, Inc. & Plumbing, we always stress safety first. When we perform annual heater maintenance, we look for and address anything that poses a threat to life and property. We check electrical components and gas connections and ensure your heater is performing as it should. Heater maintenance provides too many benefits for you to skip this essential service.
We proudly service Lubbock, TX & surrounding areas. For questions about our heating and air conditioning services, contact us today!
Call to Schedule an Appointment Today! 100% Satisfaction Guaranteed