Indoor Air Quality in Lubbock, TX, and Surrounding Areas
You don't want to be greeted by foul-smelling air whenever you enter your home. Often, that's how we first notice an indoor air problem. If you're inside for long periods, you might not notice unpleasant odors. You could have noticed the odor initially but assumed it went away. The odor might still be there, but you simply became accustomed to the smell.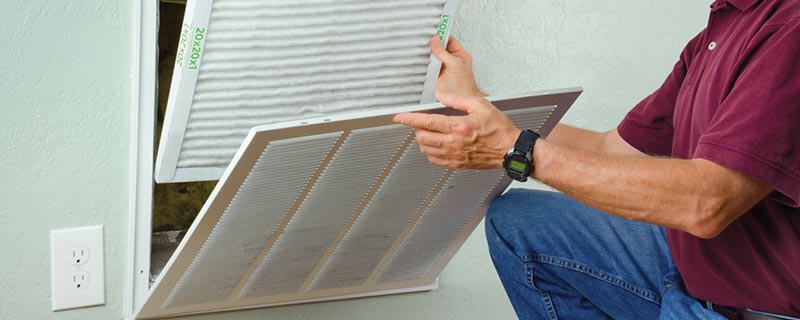 Don't ignore unpleasant odors, especially when you cannot identify the source or scent. Some odors emanate from microscopic organisms and cannot be seen with the naked eye. Odors can be a sign of a more serious problem that requires prompt action.
Many health complaints stem from breathing contaminated air in the home. Duncan Heating & Air Conditioning, Inc. & Plumbing has the tools and expertise to detect and treat even the most minuscule organisms.
Tackling IAQ Threats
Unpleasant indoor odors are not a reflection of your attitude toward cleaning. You could be vigilant about keeping a clean home and still encounter indoor air quality challenges. Bacteria, allergens and other pollutants can develop because of:
Undetected plumbing and HVAC leaks
Water infiltration because of deficiencies in the home's envelope
Decaying animals in the ductwork
Materials used to manufacture items in your home
The Environmental Protection Agency found that indoor air can be as much as 100 times more polluted than outdoor air. According to the Centers for Disease Control and Prevention, chronic lower respiratory disease, primarily Chronic Obstructive Pulmonary Disease, was the third leading cause of death in the United States in 2011. The agency includes exposure to air pollutants in the home and workplace among the list of factors that play a role in the progression of chronic respiratory diseases.
Getting Serious About IAQ
If odors develop in areas you cannot reach, or you cannot identify the source of the odor, it's time to call the professionals. However, be sure to do all you can to keep harmful elements out of your home.
Schedule HVAC maintenance so our technicians can clean your system and prevent harmful particles from circulating in your indoor air.
Change your filter as recommended.
Clean your home regularly and empty garbage bins.
Take care of piles of damp or wet laundry as soon as possible.
Repair leaks in roofs and around doors and windows.
Some practices aimed at improving odors are instead harmful. Many air fresheners contain chemicals that affect your health over time. Invest in environmentally-friendly versions that have no harmful ingredients. Sprays and candles only mask the problem. It's best to treat the problem at the source once and for all.
Your Choice of Air Cleaning Solutions
Better indoor air quality goes beyond eliminating foul odors. Think about removing stale air, improving circulation and achieving ideal humidity levels. Cold weather provides the ideal conditions for viruses to thrive and spread. As we spend more time indoors during winter, we are at greater risk of becoming ill. Make air purifiers, air humidifiers or ventilators part of your arsenal in your fight against poor IAQ.
Protect your family's health and prevent or control illnesses like colds, the flu and asthma. Contact Duncan Heating & Air Conditioning, Inc. & Plumbing today to learn how we can help you improve your indoor air quality. Ask about air cleaning products and services, and get on your way to breathing fresh, clean air 24/7. Our service area includes Lubbock, Wolfforth, Slaton, Abernathy, Levelland, Plainview, TX and the surrounding areas.