Commercial Plumbing Services in Lubbock, TX, and Surrounding Areas
Between your customers, employees and tenants, the commercial plumbing system in your building never gets to rest. Pipes and fixtures perform hard work, but they receive very little attention. There's no replacement for a reliable plumbing system or a reliable commercial plumber.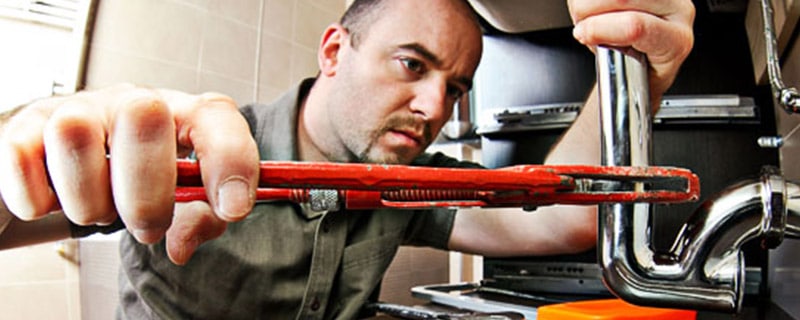 Commercial Plumbing Services in Lubbock, TX
At Duncan Heating & Air Conditioning, Inc. & Plumbing, we have experience installing, repairing and maintaining commercial plumbing systems for businesses in Lubbock County. If you're renovating your commercial property or building a new facility, we can install durable fixtures and appliances made by leading brands like KD Navien, Rinnai and Noritz. We install Energy Star-certified products that earn our customers credit toward a LEED certification.
We offer a comprehensive array of plumbing services designed for offices, retail outlets, multi-family dwellings and mixed-use buildings. Our master plumbers routinely work with architects, real estate developers and property managers in Lubbock and surrounding areas. Here are a few of the commercial plumbing services that we perform.
Annual plumbing inspections
Leak detection
Emergency plumbing repairs
Plumbing installation
Retrofitting and upgrading
Trenchless pipe replacement
Tankless and hybrid water heater installation
Water heater replacement
Hot water recirculation systems
Heating and hot water integration
Water-saving solutions
Water testing, filtration and conditioning
Pressure-reducing and temperature-balancing valves
Booster pump installation
Backflow prevention
Drain cleaning
Commercial Plumbing Leak Detection in Lubbock, TX
Hidden plumbing leaks can catastrophically damage your commercial building. Water can destroy valuable equipment and inventory, as well as carpets and building materials. Even with adequate insurance coverage, no business owner wants to face the inconvenience of a plumbing leak or unhappy employees and tenants.
Our master plumbers use innovative imaging equipment to see through walls and to identify concealed leaks that could cause major problems. Thanks to specialized cameras, we can look inside water supply lines and sewer pipes to assess their condition and identify common warning signs, including the following:
Water stains on walls, floors or pipes
Damaged or dimpled piping
Corrosion inside pipes or around fittings
Contaminants
Discolored water
Choosing a Commercial Plumbing Contractor
Commercial plumbing systems demand extra attention. They need to be more reliable and durable than residential systems. They must meet strict building codes and stringent standards for health and safety.
As commercial plumbing contractors, we've completed additional training and licensing to ensure that our work meets the most rigorous industry standards. Our master plumbers are licensed to install and service water and sewer lines as well as gas and oil pipes.
Since 1992, Duncan Heating & Air Conditioning, Inc. & Plumbing has installed, maintained and repaired commercial plumbing systems for local businesses. We're active across Lubbock County, from Shallowater to Slaton. You can count on us to keep your commercial plumbing system and your business flowing smoothly.
Your Local Commercial Plumbing Contractor
Get in touch with us today to schedule an inspection or a service visit at your commercial property. We perform emergency plumbing repairs 24 hours a day.