AC Repair in Lubbock, TX, and Surrounding Areas
Few things are as uncomfortable and inconvenient as an air conditioning breakdown. During the long cooling season in Lubbock, TX, there are plenty of opportunities for a problem to strike. When your AC system grinds to a stop or won't start, you need help from a professional who can complete air conditioning repairs on the spot.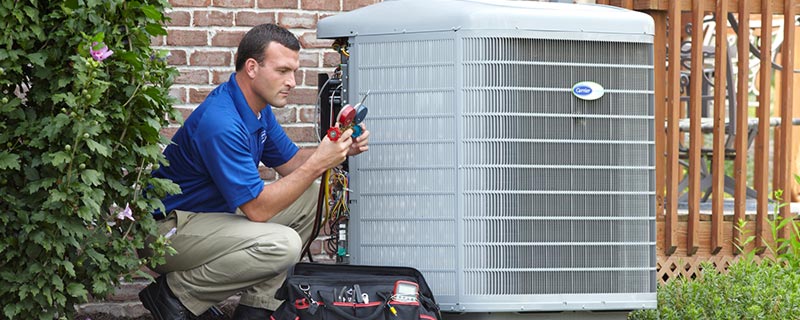 Top Causes of Emergency AC Repairs
If you're familiar with the laws of air conditioning breakdowns, you know that if something can go wrong, it will go wrong at the worst possible time. Deferred maintenance gradually reduces your cooling system's efficiency while increasing the likelihood of equipment failure.
Experts say that skipped maintenance causes nearly half of all breakdowns. You can avoid inconvenient outages and repairs by having us tune up your heat pump or air conditioner every spring. The other half of breakdowns are caused by the following problems:
Clogged return filters make your air conditioner work 5 to 15 percent harder. They cause the unit to freeze up and limit the amount of cool air that's distributed inside your home.
Low refrigerant levels and dirty coil fins cause similar problems with frost and ice buildup as well as overheating.
Loose electrical connections, damaged wires and tripped circuit breakers prevent your HVAC compressor from receiving power.
Puddles around your furnace or air handler indicate that the condensate drain is plugged and isn't removing the excess moisture from your home.
Faulty sensors and malfunctioning contactors interfere with the cooling cycle and may prevent the system from running.
Air Conditioning Repair Services in Lubbock, TX
If you're having a problem with your air conditioner or heat pump, our NATE-certified technicians will promptly visit your home in Lubbock to diagnose the system. Your satisfaction and comfort are our top two priorities, so we make it easy to schedule convenient appointments during and outside our normal business hours. We're available 24 hours a day.
Our service vehicles are equipped with advanced diagnostic tools that help us efficiently monitor your air conditioner's output, check the coolant levels and detect refrigerant leaks. We put our training and decades of experience to work so that we can pinpoint the cause without delay. As a factory-authorized dealer for Carrier and Mitsubishi Electric Heating and Cooling, we carry a wide selection of OEM replacement parts to complete repairs more efficiently. Whether we're fixing a Carrier air conditioner or a cooling system made by another brand, our repairs come with a full satisfaction guarantee.
Residential AC Repair Experts
For immediate assistance, call Duncan Heating & Air Conditioning, Inc. & Plumbing today. We can troubleshoot the system over the phone or arrange for a technician to visit your home. Our service area includes Lubbock, Wolfforth, Slaton, Abernathy, Levelland, Plainview, TX and the surrounding areas.