Heating and Furnace Repair Services in Lubbock, TX, and Surrounding Areas
A heating breakdown can put your family in an uncomfortable situation. With our 24-hour emergency dispatch service, your family doesn't have to wait hours or days for a solution. We offer fast response times, accurate diagnostic services and professional heating repairs to customers in Lubbock, Wolfforth, Slaton, Abernathy, Levelland, Plainview, TX and the surrounding areas.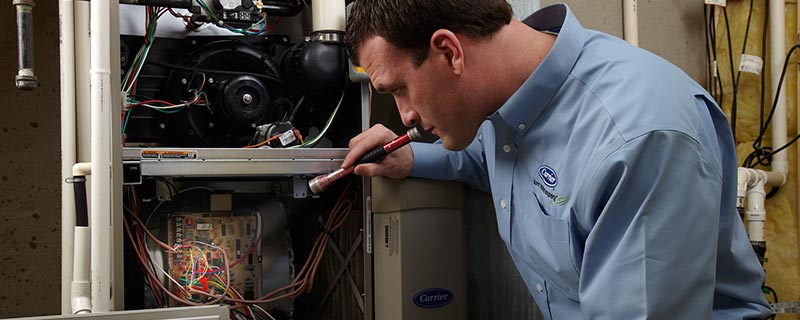 Top Causes of Heating Breakdowns
For most homeowners, heating problems are a real-life nightmare. Typically, the heat pump or furnace won't start or will cycle on and off without warming your house. To make things even less convenient, heater breakdowns always seem to happen when a cold snap sweeps across Lubbock County.
Having your heating contractor perform preventive maintenance is the best way to avoid furnace repairs. Even so, problems can still crop up unexpectedly. The following issues cause most heater breakdowns:
Deferred maintenance
Dirty return filters
Congested coil fins
Loose electrical connections
Dead thermostat batteries
Low refrigerant levels
Faulty controls
Diagnostic Services for Heating Systems
Most furnaces, heat pumps and boilers are equipped with an emergency sensor that shuts down the system if it detects a problem. This safeguard protects the unit from further damage that might require costly repairs.
Our NATE-certified technicians use advanced equipment and their in-depth knowledge to diagnose malfunctions in all types of heating systems manufactured by major brands, including Carrier and Mitsubishi Electric Heating and Cooling.
Heater Repairs and System Replacements
Everyone hopes that the problem can be fixed easily and affordably, but that's not always the case. The solution could be as simple as replacing the battery in your thermostat or changing a clogged furnace filter.
Occasionally, heaters require major surgery. Once we've uncovered the cause of the problem, we can recommend a solution.
As a residential heating contractor, we can help you determine whether a repair or replacement is the best option for you. As systems age and require more frequent or serious attention, such as a new compressor, replacement becomes the better choice. Once repairs approach half the cost of a new system, a replacement makes more sense financially.
Your Lubbock Heating Service
As a factory-authorized HVAC dealer, we stock a wide selection of OEM replacement parts that will help your heating system run reliably now and in the future. All of our heater repairs include a comprehensive satisfaction guarantee. We have over 25 years of experience performing heating services for customers in the Lubbock metropolitan area.
To schedule a heating repair or an emergency service call, contact Duncan Heating & Air Conditioning, Inc. & Plumbing today. We're available around the clock to handle your needs and to offer you relief when you need it most.