Heating and Furnace Installation Services in Lubbock, TX, and Surrounding Areas
If your heating system is in poor condition or needs frequent furnace repairs, a replacement might be the best solution. Today's heat pumps are 20 percent more efficient, and they include many advanced features that improve your comfort, such as variable-speed air handlers and multi-stage compressors. The efficiency of oil and gas furnaces have improved by 15 percent in recent years. Thanks to condensing flues, modern furnaces are up to 96 percent efficient.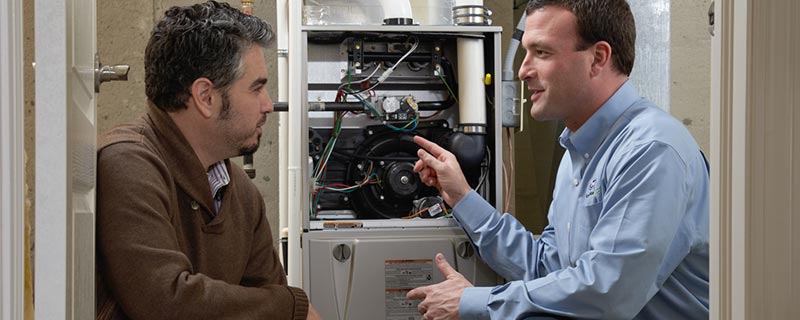 Energy-efficient Furnaces and Ductless Heat Pumps
As a factory-authorized Carrier dealer and Mitsubishi Electric Diamond Contractor, we stay current on the latest technology so that we can offer our customers superior equipment and services. We offer a 10-year manufacturer warranty on residential equipment with Carrier and a 12-year warranty with Mitsubishi. In order to get the manufacturer warranty, we register the equipment for you.
In addition to our line of high-performance heat pumps and furnaces, we install Carrier's hybrid heating systems. These dual-fuel units give you the efficiency of a heat pump with the comfort of a gas furnace when you need extra warmth to make it through a frigid night in Lubbock, TX.
Going ductless is an excellent alternative if you need extra heating in specific areas, such as a garage, attic, workshop or sunroom. Mitsubishi Electric Heating and Cooling manufactures ductless heat pumps that are up to 40 percent more efficient than conventional HVAC units. With zone-by-zone air handlers, you can personalize your comfort and lower your energy bills.
When It's Time to Replace Furnaces and Heat Pumps
Furnaces and boilers have an average lifespan of 15 and 20 years. In areas with mild climates like Wolfforth, Buffalo Springs and Roosevelt, we use heat pumps year round, so they typically last for 10 to 15 years. Completing preventive maintenance can add years to your heater's lifespan while boosting its efficiency and preventing heating repairs. If you're preparing to replace your central heating system, age isn't the only factor to consider. Our technicians will work with you to assess these items:
Recent heating repair costs and anticipated expenses
The condition of your furnace, heat pump or boiler
Actual indoor comfort levels vs. desired comfort
Energy consumption compared to past years
Operating efficiency and noise levels
Furnace and Heat Pump Installation Services in Lubbock County, TX
Once you're certain that replacement is the best choice, our heating installers will select an appropriately sized system that accommodates your home's heating requirements. Bigger isn't better. Oversized equipment costs more and doesn't make your home more comfortable. Properly sized heating systems last longer because they're less likely to cycle on and off frequently.
By completing each step of the installation process with care, our NATE-certified technicians ensure that your new heat pump or furnace meets published efficiency standards. We follow guidelines established by manufacturers and industry groups. Since we're a factory-authorized dealer, our furnace installations are covered by a 100 percent customer satisfaction guarantee.
Experts in Heating System Replacement
At Duncan Heating & Air Conditioning, Inc. & Plumbing, we never cut corners. There are no shortcuts for earning satisfied customers. To learn more about our services or to request a quote for heat pump installation, call our today. Our service area includes Lubbock, Wolfforth, Slaton, Abernathy, Levelland, Plainview, TX and the surrounding areas.