Complete HVAC Services in Lubbock, TX, and Surrounding Areas
Heating and cooling your home might seem like a simple "set it up and forget it" activity. However, for you to get the most from your HVAC system, you have to give a little more thought to its use and maintenance. Duncan Heating & Air Conditioning, Inc. & Plumbing will help you to get the most from your heating and air conditioning investment for many years.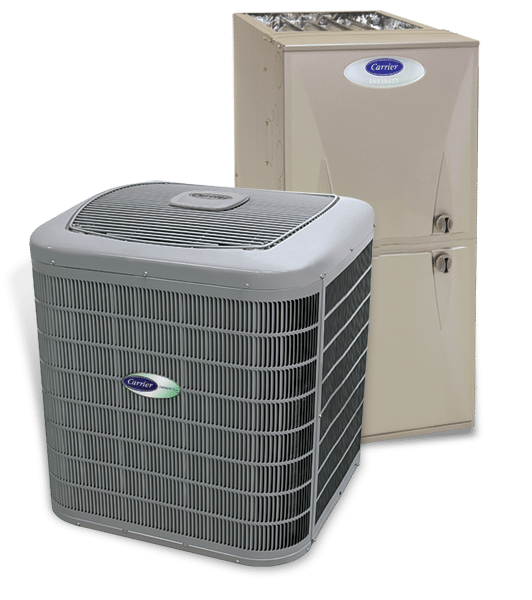 Contact Duncan for:
Heat pump maintenance
Heat pump installation
Sheet metal fabrication
Ductwork services
Whole-home surge protectors
We make your well-being a priority every time. From season to season, Duncan Heating & Air Conditioning, Inc. & Plumbing promises to deliver the products and services you need to keep your household comfortable. When you partner with us, you get a 1-year workmanship, a 10-year manufacturer warranty on residential products with Carrier and a 12-year warranty with Mitsubishi. We get the equipment registered for you, so you can get the manufacturer warranty.
How you use your air conditioning system can affect its performance and longevity. Operating an HVAC system involves more than just setting desired temperatures. Correct AC use includes:
Knowing how to adjust the thermostat to avoid energy waste
Changing the filter as recommended
Scheduling annual maintenance
Taking care of the outdoor unit
Addressing problems as soon as they develop
Duncan Heating & Air Conditioning, Inc. & Plumbing, a FAD and Mitsubishi dealer, provides effective air conditioning repair and air conditioning maintenance to correct or ideally avoid AC issues. Timely action protects your investment so you can reap the benefits for many years.
However, we understand that emergencies are likely to occur. That's why we offer 24/7 emergency services. Maintenance plan customers aren't charged overtime fees if it's a true emergency. Our expert services provide the cool oasis you need during the hot months.
Contact us for AC installation and see the difference an energy-efficient unit can make in comfort and savings. We service and maintain all brands. Modern cooling systems come with features like variable speed that gives you precise air conditioning control. Our NATE-certified technicians will have your new system set up in no time. Efficiency is always our goal. We work hard to reduce the time customers have to be without working systems.
Heating units also require care and maintenance. Maintenance and timely repairs are perhaps even more important where home heating systems are concerned. Schedule repairs as soon as you detect a problem — especially with gas or oil furnaces. The threats of fire and carbon monoxide poisoning are enough to make timely response a priority.
During annual heater maintenance, our technicians perform a complete evaluation and make necessary repairs. The safety benefits are compelling reasons to invest in annual maintenance. However, energy savings, improved performance, protected system life and better air quality are bonuses anyone can appreciate.
Solutions You Need
Make Duncan Heating & Air Conditioning, Inc. & Plumbing your partner for home heating and air conditioning services. We're a customer-centered company, proudly serving customers in Lubbock, TX and surrounding areas. That means it's all about making the customer happy. We want to be your go-to HVAC contractor, so we work hard to bring you essential HVAC services. You can also count on us for coupons, flat rate pricing, and maintenance agreements, so you can save on the HVAC products and services you need. Call us today or schedule an appointment that works for you. 
We Service & Install all Makes and Models Including:
Call to Schedule an Appointment Today! 100% Satisfaction Guaranteed